Set It and Forget It
With parking lights on a consistent schedule, no one thought about these lights any more. Employees no longer had to remember to flip the switch at a certain time. As expected, customers had safe light levels before sunrise and after sunset. And the manager knew this part of the business ran fine. Online schedules for lights and equipment saves time, reducing energy costs, and provides reliability for everyone involved.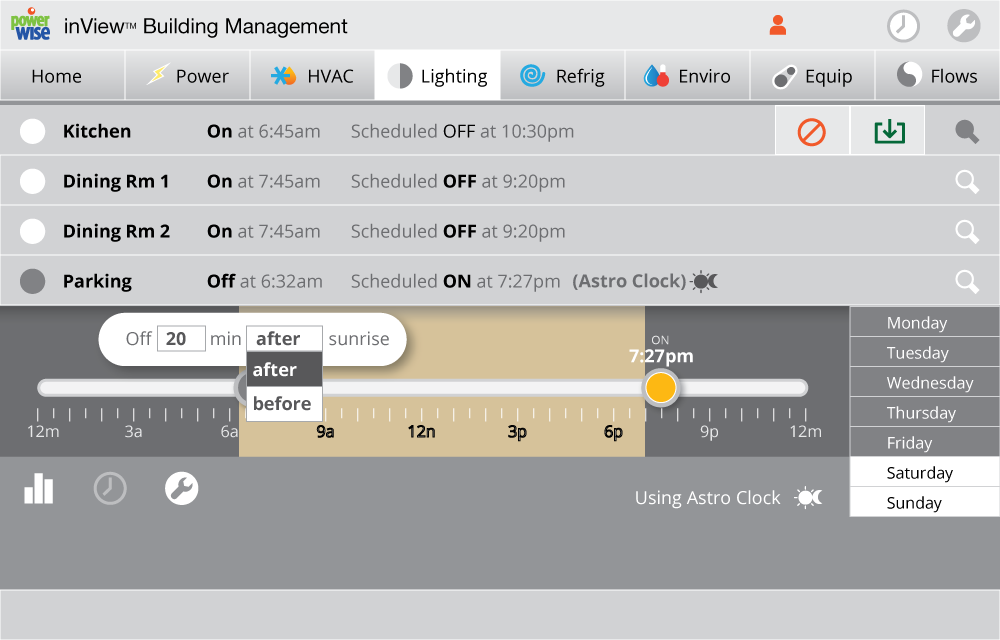 « Back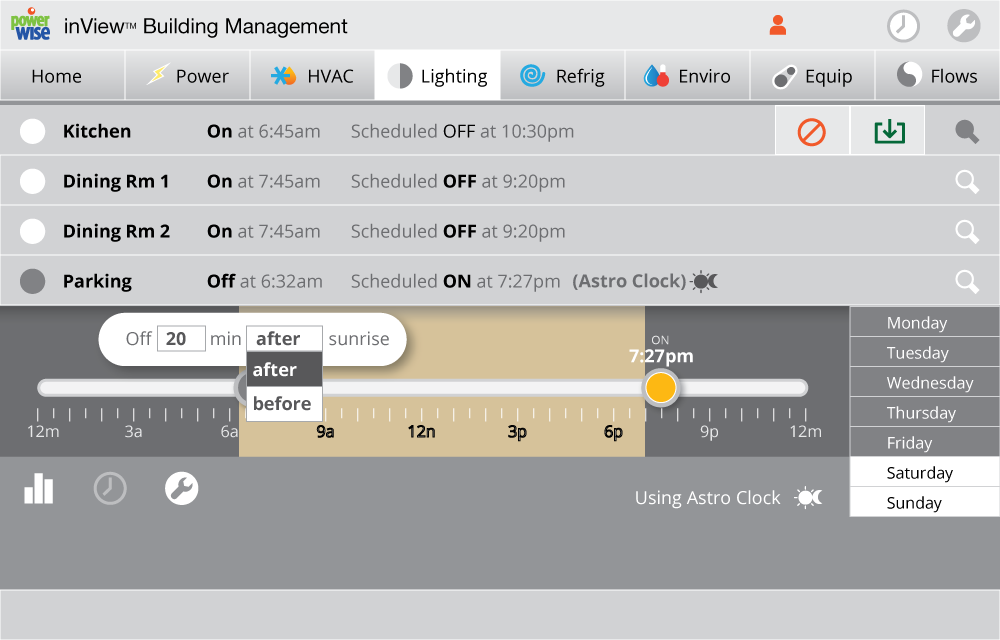 Intellergy developed complete enterprise hardware solutions for an energy services company. This company provides building management services for large national chains.
Read full post
---