Impressive Software Library
Our software offers powerful functionality, ease of maintenance, and nearly infinite expansion. We provide an impressive core of modules:

Energy management
Refrigeration monitoring and optimization
Heating and cooling monitoring and controls
Lighting controls
Rapidly Customized and Deployed
The software platform provides great flexibility for customizations. We can apply branding to provide a consistent look and feel for your customers. If your business model requires new features, we have a history of accommodating many interesting requests. Supporting new hardware is normally straight forward. We can directly integrate with many sensors and meters through our own hardware. Or, we can often provide integration with a new device. Intellergy is an experienced and proven R&D team.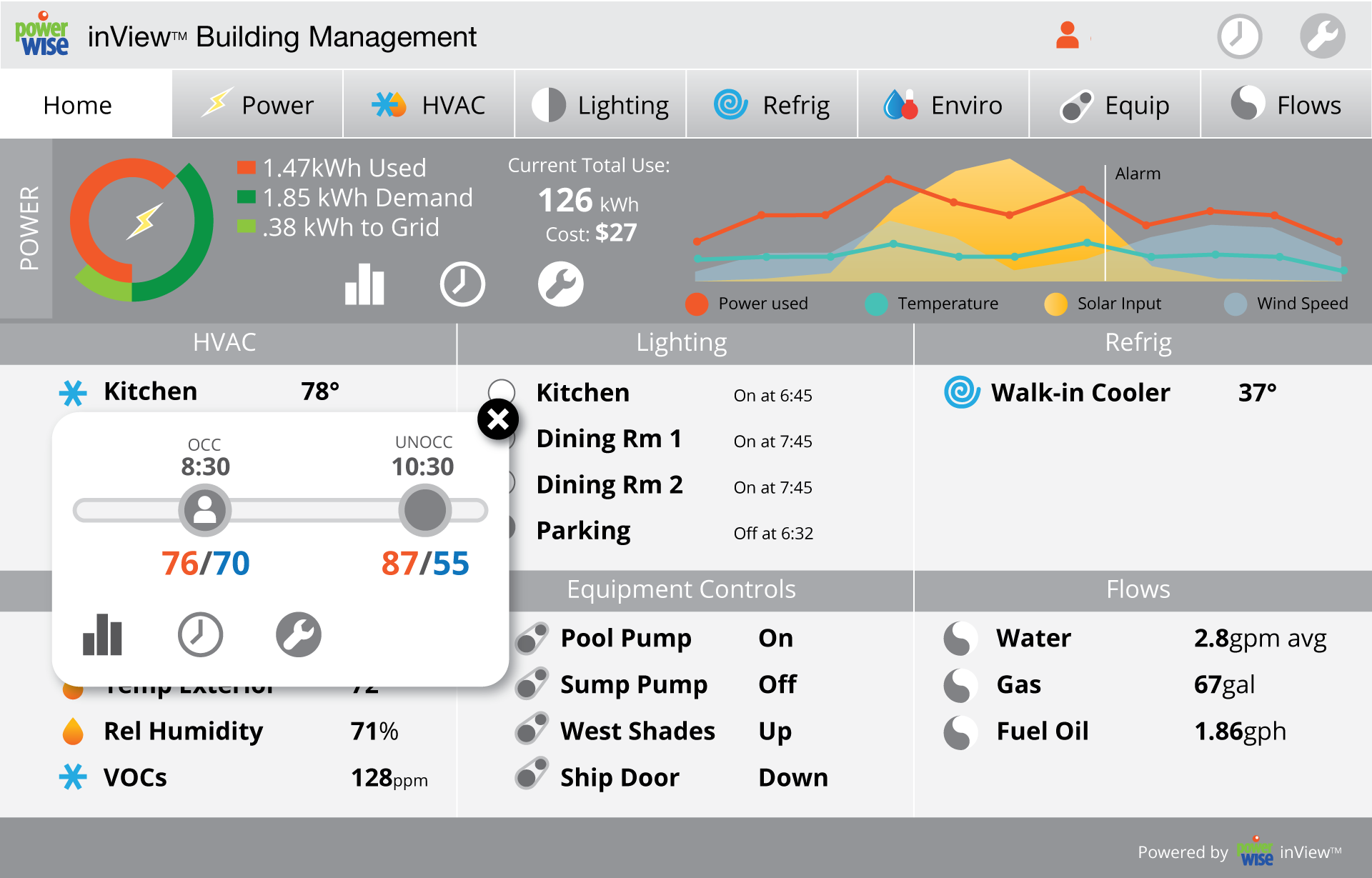 See where energy is being used and when. Know if equipment is running efficiently and as expected. See savings generated by renewable power sources.
Read full post